​
Missouri Family-to-Family (MOF2F)
Missouri Family-to-Family (MOF2F), located within the University of MO Kansas City (UMKC), houses several programs that serve individuals with developmental disabilities, their families, and the professionals who support them. MOF2F oversees Missouri's DD Resource Center/Health Information Center, the Sharing Our Strengths Peer Support Network, Missouri's Family Leadership and Volunteer Network, Charting the LifeCourse Tools, and the National Community of Practice for Supporting Families of Individuals with I/DD. An array of information and resources can be found and explored at:
http://mofamilytofamily.org/
---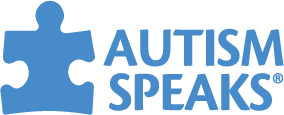 ---
---
Autism, ADHD and Sleep
Jenny Thompson
PR Coordinator | BestMattressReviews.com
Sleep problems are common among children and adults with autism or attention-deficit/hyperactivity disorder (ADHD). While those with
autism spectrum disorder
or
ADHD
may be more commonly affected by sleep disorders and other sleep challenges, a lack of sleep can exacerbate symptoms of autism or ADHD. However, with healthy sleep habits and treatment, sleep problems and the daytime challenges they present may be alleviated or eliminated.


Since studies have shown that upwards of 80% of people with autism spectrum disorder don't get enough sleep, it's important to do everything possible to improve sleep length and quality. That's why we created a guide to common sleep disorders that people with ASD experience, along with some suggestions for getting better rest.
Our guide covers everything from a comprehensive overview of ASD, how it affects sleep, expert sleep management information for children and adults with ASD and much more.
You can check it out here:
https://www.bestmattressreviews.com/autism-adhd-sleep-help/
​
---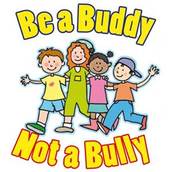 ---

When adults respond quickly and consistently to bullying behavior they send the message that it is not acceptable. Research shows this can stop bullying behavior over time.
Parents, school staff, and other adults in the community can help kids prevent bullying by talking about it, building a safe school environment, and creating a community-wide bullying prevention strategy.

---
---
​STABLE ACCOUNTS
​
What is a STABLE Account?
A STABLE Account is an investment account available to eligible individuals with disabilities. STABLE Accounts are made possible by the federal Achieving a Better Life Experience ("ABLE") Act. STABLE Accounts allow individuals with disabilities to save and invest money without losing eligibility for certain public benefits programs, like Medicaid, SSI, or SSDI. Earnings in your STABLE Account are not subject to federal income tax, so long as you spend them on "Qualified Disability Expenses."
STABLE Accounts have some similar features to normal bank accounts, but they are not checking or savings accounts. STABLE Accounts are investment accounts, similar to 529 college savings accounts or 401(k) retirement accounts. When you deposit money into your STABLE Account, your money will be invested in different options that you choose. While you can still withdraw and spend your money whenever you need it, a STABLE Account also allows you to grow your money and to save long-term for disability expenses.
MO ABLE is Missouri's ABLE plan. The Missouri Treasurer's Office has partnered with STABLE Accounts and the Ohio Treasurer's Office to offer this program to Missourians with disabilities. Although STABLE Accounts are available nationwide, MO ABLE is only available to Missouri residents. Through MO ABLE, Missourians are able to open STABLE Accounts at discounted rates.
Federal ABLE Legislation
The Achieving a Better Life Experience ("ABLE") Act was passed in December of 2014. It is the federal legislation that allows families and individuals with disabilities the opportunity to create tax-advantaged accounts that can be used to help maintain health, independence, and quality of life. To read the legislation, visit this
link
.
How To Open a STABLE Account
Account set up and enrollment is all online. No bank trips necessary.
When you open your account, you will be asked to create your own username and password for our online account portal. You will put in your basic information, such as your name, address, birth date, etc. (If you are a parent or other representative opening an account for someone else, you will need to put in your information and the account holder's information.) You will also be asked a few questions regarding your disability, in order to confirm your eligibility to open an account.
Once you have input your information, you will make your initial contribution and choose your Investment Options.
Account Cost
Setting up your account online is free (and easy!). You will need to make an initial contribution of at least $50 in order to set up your account.
Currently, Missourians pay $3.50 per month ($42 annually) to maintain their accounts. There is also a small asset-based fee of between 0.19% and 0.34%, depending on the investment options chosen.
There could also be other costs (
e.g.
, a return check fee) depending upon your particular account activity.
IRS Regulations
The Internal Revenue Service (IRS) has provided proposed regulations for STABLE Accounts. These proposed regulations offer guidance to states, beneficiaries, and other interested parties. To read the proposed regulations, visit this
link
.
---
People First Language
Here are some positive terms and negative terms.

Positive Terms Negative Terms
People with disabilities The handicapped, the disabled
Person with a disability Impaired, invalid, crippled, afflicted
Person without a disability Normal, healthy, able bodied
Successful, productive Courageous, inspirational
Has paraplegia Paraplegic
Has a traumatic brain injury Brain damaged
People who are blind The blind
Person who is deaf Deaf and dumb
Child with Autism Autistic child
Has Epilepsy Is epileptic, has fits
Person with DD/ID Retarded, idiot, slow, moron
Person with mental illness Crazy, insane, nuts, psycho
Person of short stature, little person Dwarf, midget
Has a congenital disability Has a birth defect
Person who uses a wheelchair Wheelchair bound, confined to a chair

We are all people first and helping others understand this changes our world.

---
We are pleased to provide you with useful links to organizations. If you have a suggestion for a link or to report a problem with a link listed below, contact us at gcss@fidnet.com by clicking on envelope icon above.
---
National Organizations

---

American Association of Intellectual & Developmental Disabilities (AAIDD)
http://www.aaidd.org

AAIDD promotes progressive policies, sound research, effective practices, and universal human rights for people with intellectual and developmental disabilities

---

Autism Society of America (ASA)
http://www.autism-society.org

ASA is a national association for people with autism. This site connects individuals with autism

and their families to reliable information and referral resources.

---

---

Down Syndrome Education Online

http://www.down-syndrome.org/

Down Syndrome Education Online offers comprehensive information about Down Syndrome, including articles, books and scientific papers.

---

Epilepsy Foundationhttp://www.efa.org

This website provides information about epilepsy and its effects on people's lives.

---

Interactive Autism Network
​http://www.iancommunity.org/introduction-autismThe IAN Community is an online environment designed to act as an inviting library where everyone concerned with autism spectrum disorders can learn more about autism research. Everyone can participate and benefit from the IAN Community.

---

Learning Disabilities Association of Americahttp://ldaamerica.org/

If you are just learning that you or your child has a learning disability you may be confused and not know where to begin. It can be a daunting and complicated task. But don't despair. LDA is here to help you understand this new diagnosis and lead you or your child to the right support systems.

---

National Down Syndrome Society

One in every 691 babies in the United States is born with Down syndrome, making Down syndrome the most common chromosomal condition. Here you'll find an introduction to Down syndrome and an overview of related facts, myths and truths and our preferred language guide. - See more at:

http://www.ndss.org/Down-Syndrome/#sthash.l3zN8x6e.dpufBelow are local Missouri Down Syndrome Groups:

Down Syndrome Awareness Group of Greater St. Louis

http://dsagsl.org/

Down Syndrome Group of the Ozarks

http://ozarksdsg.org/

---

National Organization for Rare Disorders (NORD)
http://www.rarediseases.org

NORD is a unique federation of more than 140 organizations serving people with rare disorders

and disabilities.

---

---

The Archttp://www.thearc.org

The Arc is a national association of and for people with developmental disabilities and their families

---

United Cerebral Palsy Association (UCP)
http://www.ucp.org

UCPA is a national association dedicated to research and information dissemination.

State Organizations

---

Brain Injury Association of Missourihttp://biamo.org/

This site provides many resources related to brain injuries.

---

Easter Seals Midwesthttp://www.eastersealsmidwest.org

Easter Seals Midwest helps individuals with developmental disabilities—including autism—learn, live, work and participate in the community.

---

Governor's Council on Disabilities (GCD)
http://disability.mo.gov/gcd/

GCD provides information about compliance with the ADA and assistive technology. The Directory of Resources for Missourians with Disabilities can be found on this site.

---

Missouri Assistive Technologyhttp://at.mo.gov/

MoAT strives to increase access to assistive technology for Missourians with all types of disabilities and all ages.

---

Missouri Association of County Developmental Disabilities Services (MACDDS)
http://www.macdds.org

MACDDS is a statewide association of county boards for the developmentally disabled dedicated to local control and provision of supports and services.

---

Missouri Department of Elementary & Secondary Education

http://www.dese.mo.gov

DESE provides information concerning Missouri's public schools and special education

services.

---

Missouri Department of Mental Health
http://www.dmh.mo.gov

The Missouri Department of Mental Health operates the Divisions of Developmental Disabilities,

Comprehensive Psychiatric Services, and Alcohol and Drug Abuse.

---

MPACThttp://ptimpact.org/

MPACT is a statewide training and information center that serves parents of children with all disabilities.

Other Resources

---

Bullying Prevention Information
http://www.stopbullying.gov/

This website has good information about bullying, including: what is bullying, cyber-bullying, who is at risk, respond to bullying and prevent bullying. There is a link to a bullying blog and a new bullying app.

---

Disability Scoop

https://www.disabilityscoop.com/

Their home page features top stories and news about a variety of disabilities. If you click on the Menu icon on the top left, you can choose from topics such as Autism, Cerebral Palsy, Intellectual Disabilities, Latest News, Education and Behavior. They also have a Facebook page with many resources.

---

Gasconade County Health Department http://www.gasconadecountyhealth.com/

This site has resources dedicated to promoting, protecting and enhancing health and well-being to residents of Gasconade County.

---

Heartland Independent Living Center (HILC)
http://heartlandilc.org

HILC seeks to empower people with disabilities by helping them live independently with dignity and security.

---

Missouri Ozarks Community Action (MOCA)
http://www.mocaonline.org/

MOCA is a non-profit community action agency. MOCA is dedicated to helping families and individuals in the eight central Missouri counties of: Camden, Crawford, Gasconade, Laclede, Maries, Miller, Phelps, and Pulaski.

---

MO Rides http://morides.org/

MO RIDES referral service coordinates affordable rides for people with transportation challenges. Click on the NEED A RIDE tab to learn about some of the transportation providers available in each Missouri County.

---

---

Understoodhttps://www.understood.org/en/about

Understood provides a variety of resources for topics such as learning & attention, school & learning and friends & feelings. Your Parent Toolkit lets you select the challenge and grade level and provides helpful tips specific to that need.
---