---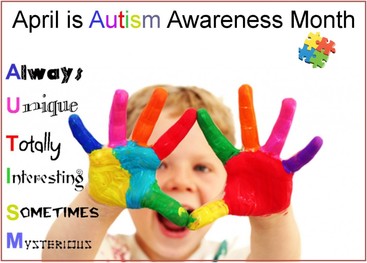 Facts About ASD Autism spectrum disorder
(ASD) is a
developmental disability
that can cause significant social, communication and behavioral challenges. There is often nothing about how people with ASD look that sets them apart from other people, but people with ASD may communicate, interact, behave, and learn in ways that are different from most other people. The learning, thinking, and problem-solving abilities of people with ASD can range from gifted to severely challenged. Some people with ASD need a lot of help in their daily lives; others need less.
A diagnosis of ASD now includes several conditions that used to be diagnosed separately: autistic disorder, pervasive developmental disorder not otherwise specified (PDD-NOS), and Asperger syndrome. These conditions are now all called autism spectrum disorder.
For more information visit the CDC website:
www.cdc.gov/ncbddd/autism/facts.html
​
Resources
Why Choose Easterseals Midwest?
​
Autism is a complex neurobiological disorder that affects communication, social behavior, and development. Autism affects 1 in 68 children in the United States, but, with early diagnosis, intervention, and behavioral techniques, children with autism can live full, engaging lives in the community.
Our team creates individualized plans to develop and improve communication and social skills while troubleshooting problem behaviors. Our services include parent training, family support groups, and community-integration.
To contact our program registration office, please contact us at
1-800-200-2119
or
info@esmw.org or visit their website at :
www.easterseals.com/midwest/our-programs/autism-services/
---

Welcome to the Thompson Center
​
The Thompson Center offers a range of health, educational and behavioral services in one location for individuals with autism and other developmental concerns. Professionals from
different disciplines strive to deliver family-centered care that is comprehensive and coordinated.
Whether you are concerned that your child might be displaying signs of a developmental problem or if your child already has been diagnosed with a specific condition like autism, finding useful information and resources can be a bit overwhelming. We're here to help.
​
​​
In order to become a new patient at the Thompson Center for evaluation or services for autism or other neurodevelopmental disorders, you must obtain a referral. Referrals can be made by Primary Care Providers and other agencies such as schools or by therapists. Referring agency will not be responsible for payment unless otherwise noted. Please have the provider or agency complete the patient referral form found on our website.
thompsoncenter.missouri.edu/autism-services/make-an-appointment/

​
The Organization for Autism Research (OAR)


​
OAR publishes and provides resources to support families, educators, and clinical professionals.

Comprehensive guidebooks, manuals, and booklets
for parents, self-advocates, educators, clinical professionals, military families, and first responders (police officers, fire fighters, etc.)
The
Life Journey Through Autism
series includes 8 publications. Topics range from addressing safety concerns at home to navigating the special education system.
This page includes a complete list of all of the resources we offer to individuals and families at no cost.
researchautism.org/resources/
---
---

​Check out our News & Events page for information about New Medicare Cards, ​Power Up 2018 Conference,
Association on Aging Conference, and the Leadership Forum.
​
---
---

Visit our Facebook page for information on current events.
---